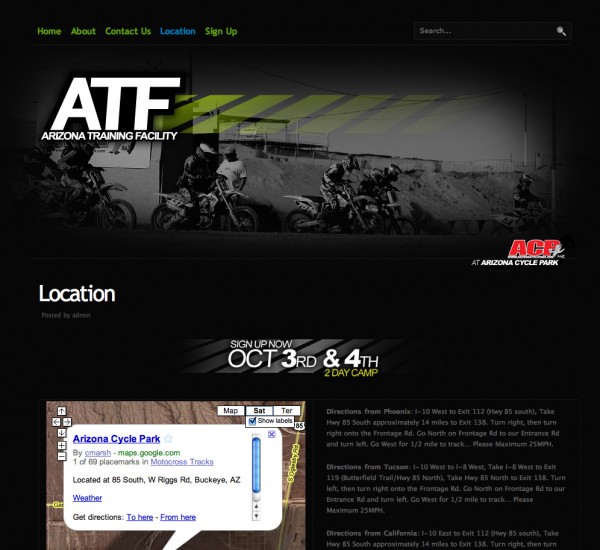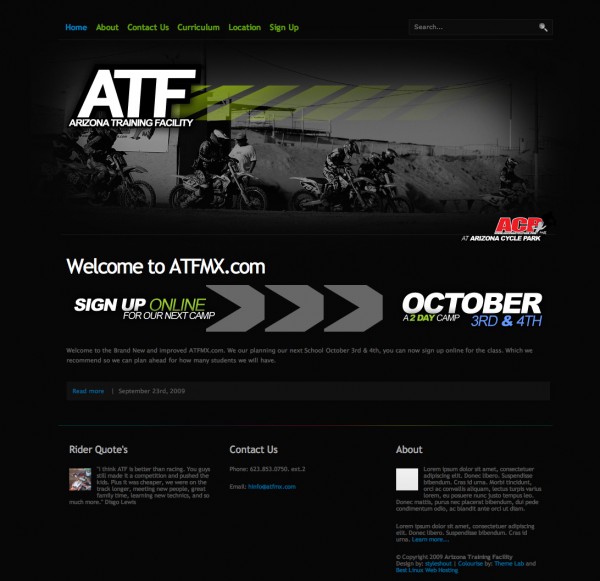 Update: Site is up
Im super happy with the way the brand new ATFMX.com is coming out, with a ton on new functions. You can get a sneak preview by clicking the link.
The coolest new feature has to be where you are able to sign up online. Im super happy about that function.
Update Sept/23: We go through a ton of changes when making a website. Uploaded a newer pic, its getting better but not fully done. Should be released sometime this week.